Most small business owners in 2023 are clear on the fact that they need a website. However, many optometry practices commission a website designer or digital marketing company to create the website . . . and then leave it alone, working as a sort of online business card. These stagnant websites are better than nothing, but they also miss a huge opportunity to attract new customers to your business.
Do you own or manage an optometry practice? Then your website needs to be doing these two key things for your business: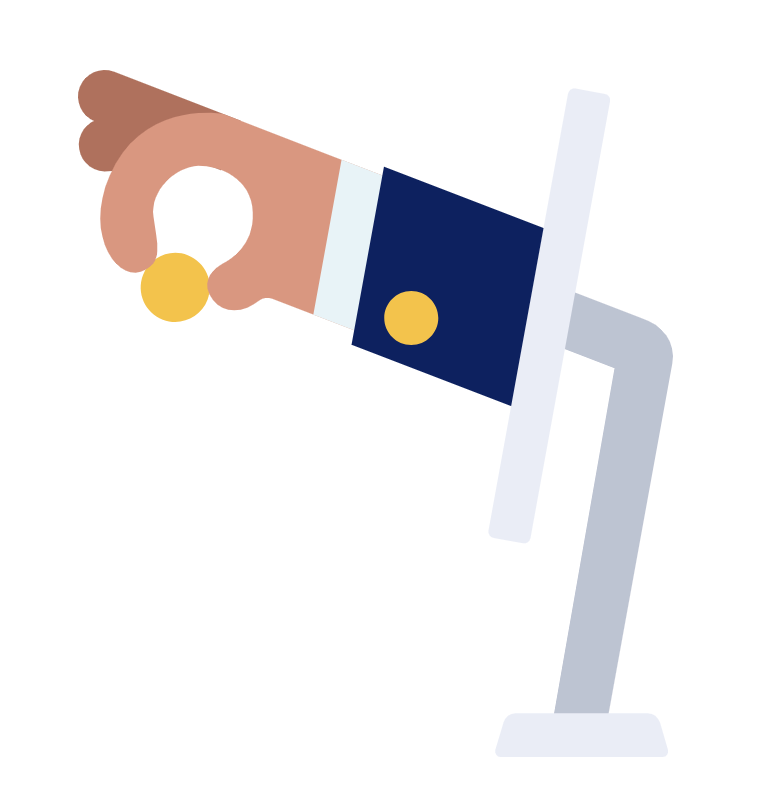 Make your practice visible online. You want your practice to be easy to find via Google and other search engines. This gives you a presence on the web and makes you easy to find for people looking for a new optometrist online.
Drive appointments. It doesn't matter how many website visitors you have if they don't convert into patients! Your website should help bridge the gap between looking for a new eye care provider and making that first appointment.
Having these seven landing pages on your website will help your website work harder for you. Let's dive into each page and why it's a valuable addition to your practice's online presence.
Top Landing Pages to Put On Your Optometry Practice Website
1. Homepage
This one's a gimme, we'll admit. But we wanted to pause here to share an insight we've gained by working with optometrists: your website's homepage will likely have more visitors than any other part of your website. It's not just a gateway to other pages on your website; for many people, it's the only page they'll visit.
This means it needs to be more than just a pretty page that directs visitors elsewhere. It needs to be pulling its weight with regard to both of the core requirements we talked about above. Optimize for your core keywords on this page so that it's easy to find, and be sure that patients have the information they need to make an appointment right from that homepage. This will help your homepage be more visible and more effective.
2. Comprehensive Eye Exams
This is the number one vision care service people tend to search for online! Ensure that your comprehensive eye exam landing page prepares patients for what they can expect during a visit. Again, patients should be able to book an appointment right from this page, whether that's with the phone number to your practice or a link to an online scheduling tool.
3. Medicaid Eye Exams
Medicaid eye exams can be a confusing topic for patients. You can help by making it clear exactly what is covered and how your office works with Medicaid. Patients who are explicitly looking for Medicaid eye exams will often use search terms like "eye exams covered by Medicaid," "optometrists who take Medicaid," or "Medicaid eye exams near me." Using key terms around Medicaid and having a dedicated landing page will help your practice show up in search results such as these.
4. Emergency Eye Care
Not all optometrists offer emergency eye care. Use this landing page to talk about your practice's emergency availability, as well as giving your current patients information about how to contact you in case of emergency. If you are able to provide emergency eye care to people who are not currently patients, you'll also want to note that.
5. Contact Us
"Contact Us" pages are one of the most ubiquitous website pages across the internet, and for good reason. This gives visitors a clear place to find information for getting in touch.
You'll want to include directions for making an appointment on this page, as well as provide information about how to contact the office with more general questions.
If you leave an email address on this page, you want to be sure that you have staff who are generally able to reply within an hour or two during business hours. If you don't want your front desk staff responsible for managing an inbox and replying to messages, we recommend leaving other forms of contact information instead.
6. Doctor's Bio Page
Put a human face on your optometry practice. The doctor's bio page should list all of the practicing eye doctors who work at your office, as well as their educational background and their specialties. You can also include a fun detail about a hobby, family life, or interests.
Professional headshots add a warm, human element to this page. They don't need to be stuffy and formal, but they should be well-lit, high-quality images that showcase your team's professionalism. Many optometry office websites rely on stock photography, which can come across as generic; including real photographs of your staff helps add a personal touch and makes your business feel more "real."
If your practice has a longtime eye doctor who has recently retired, you can also include them on this page with a note that they have retired. This helps establish continuity for patients who may have previously seen that person.
7. Insurances
Discuss the insurances that your practice does and doesn't take, listing out the specific plans that will help potential patients understand whether or not they can expect to be covered. You can also list the price that you charge uninsured patients.
Many optometry practices will leave information about cost and insurance off their website entirely, reasoning that if potential patients have to call in, they're more likely to book an appointment while they're on the phone anyway. We believe this is a mistake. People are more likely to book an appointment if you make it easy to find the information they need, so that they feel confident scheduling with you. People often dislike asking questions about pricing and cost, so clearing this hurdle upfront reduces friction to scheduling an appointment.
When you update your insurance or pricing page, leave a note about when the page was last updated. Check it regularly and update the prices and dates so that website visitors know you are providing current information.
Reminders for all pages on your website
Okay, you've got all of the above up on your website. What's next?
Ensure your website is mobile-friendly.
A huge percentage of your website traffic likely comes from people using their phones. Your website designer or tool should be able to preview how the website looks on a variety of devices. You can also spot-check this by pulling the website up on your own phone, and then asking a few staff members (or friends or family members) to do the same and send you screenshots of what they're seeing.
Double-check your booking tools.
You'll want to double-check that any forms or links to book an appointment work seamlessly on different devices, including laptops and mobile devices. You don't want to lose business just because a potential patient can't hit 'Submit' on the bottom of a too-large pop-up window.
Look into the image sizes on your page.
Higher-resolution is better, right? Well, not always. Images that are too large can slow down your website's loading time. This can make for a frustrating user experience and cause Google and other search engines to penalize you. Images should be optimized for the web, at the right size for the space they're filling.
Keep an eye on page speed insights.
Your analytics tool should allow you to check on average load times for your site and its pages. If something is taking too long to load, you'll want to rework things to avoid the consequences we mentioned above.
We hope these tips help you fine-tune your optometry website to serve your practice better!
If you'd like help, we'd love to talk. Our team helps optometry practices shine online so that they can attract new patients and grow their business. Schedule a private strategy session so that we can hear more about your practice's needs and share about the approach we use to help optometry offices grow.